Welcome to Watervale Homes!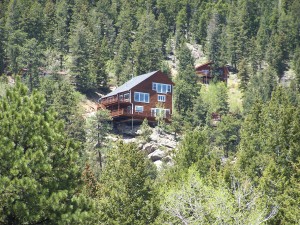 We are your trusted local source for creating comfortable, beautiful and satisfying home spaces. We use green materials and building techniques along with great design for highly energy efficient and low impact living spaces. We have been building green long before it became a new standard. We know with our experience that properly designed environmentally responsible construction costs no more, or even less, than traditional construction, with long term savings in money and maintenance. While we incorporate green building philosophy primarily in custom homes, small and large remodeling projects, new kitchens and basement finishes, we can, and do, about everything in-between. Started in 1986, Watervale Homes has designed and built over 3 dozen new super-energy efficient single and multi-family homes, numerous remodels and additions along with countless smaller projects. When you need an experienced, attentive, knowledgeable builder, Watervale Homes is your answer to fulfill your home construction desires. Just ask our many repeat clients! Call us today!
---
Watervale Homes is a Colorado home construction company building quality homes and residential construction projects along the Colorado Front Range in the western suburbs and mountain communities of Denver, Co specializing in Arvada, CO and Golden, CO new construction. Watervale Homes, a Colorado home building company, has been in the business of building custom homes and remodeling existing homes since 1986. Contact the owner Kim Bailey, who has earned a well deserved local reputation as a Colorado home builder and home remodeling contractor for building beautiful new houses and transforming existing homes into satisfying and joyous life spaces, Colorado style. Watervale Homes continues to successfully manage Colorado new home, home remodeling construction projects and custom home additions providing exceptional new home and remodel design, attention to construction detail and scheduling, all on time and in budget. Watervale Homes is a small, client focused, new home construction and remodeling company serving an ever expanding list of satisfied clients. Our Colorado Custom Home Builders credentials guarantee a superior project outcome delivering exceptional and classic value.
Colorado Green Builder – Green Construction& Eco Friendly Homes
Our Colorado Green Building Construction company has an advanced level of Colorado Green Home Builders experience meeting green design standards, providing eco-friendly building materials, and offering sustainable building practices for green construction building certification. Our Colorado Green Builders home building products and services deliver elegantly designed energy efficient homes with outstanding comfort, energy savings and low maintenance results. Whether you require new construction, modernization of your existing home, require a starter home or retirement residence, rest assured we can provide a quality Colorado Green Home Builders experience with lasting value and rock solid best of industry sustainable construction methods which will ensure long-term value for your home investment dollars. Along with new green home construction, additional Energy Efficiency can be realized in your basement, attic remodeling, additions and other renovation construction projects. With a whole house approach, Watervale Homes can greatly improve the overall energy efficiency of your green home. While enjoying your considerable energy cost savings in total comfort, your home may greatly increase or appreciate in value generating higher potential resale value. We have considerable expertise with energy audits, new and existing home energy upgrades along with both passive and active solar home builder techniques for effective home design and sustainable construction.
Watervale Homes provides a wide range of custom home building services including new home construction, complete Home Remodeling, Kitchen Remodeling, Bathroom Remodeling and Refinishing, Home Additions, Basement Finishing, Home Renovation and Energy Makeovers. For over 20 years we have delivered innovative designs with exceptional attention to quality and detail throughout the home construction process from idea inception to project completion. As a premier Colorado Custom Home Builders company operating in the Front Range communities of Arvada Co, Bailey Co, Conifer Co, Evergreen Co, Genesee Co, Golden Co, Lakewood Co, Morrison Co, Wheat Ridge Co and most of Jefferson County, we pay attention to all the details through superior quality, management techniques and project management skills.
Contact us for all your Colorado Front Range New Home Construction and home remodeling projects. Let us show how you can be comfortable, green and save money. All at the same time!